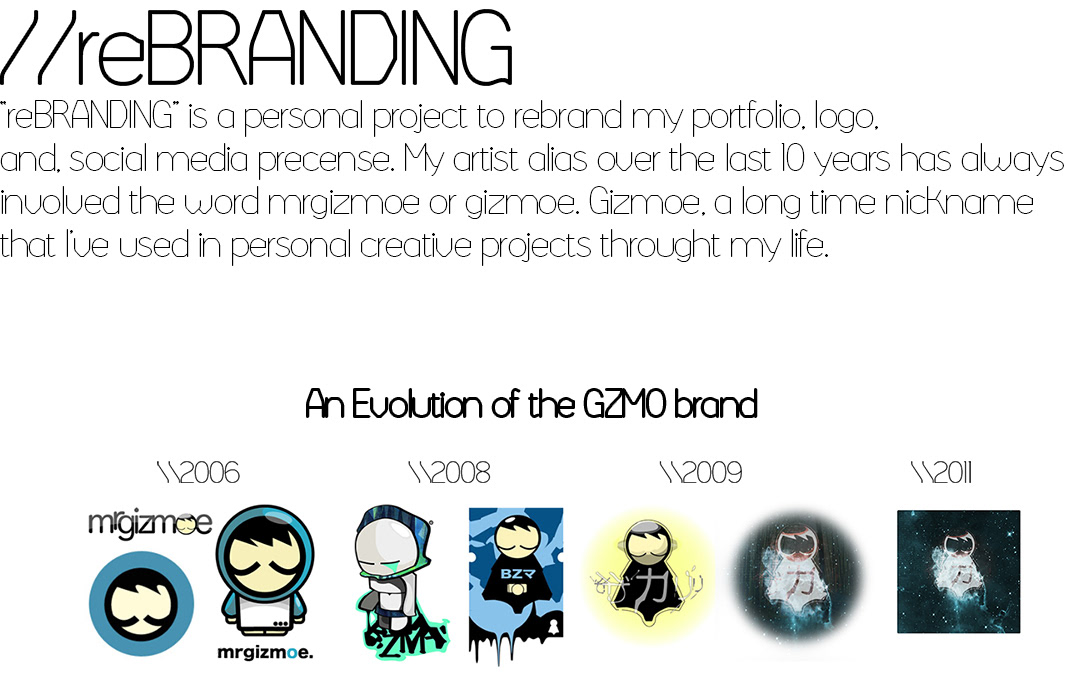 Over the years, I've had many different edits, logos, and characters that were created. Above you can see a couple examples of how the logos above have developed. My goal with "GZMO" was always to go for a look where my brand was represented by an Icon or character rather than type or text. For this project I decided to maintain that philosophy, but instead I went for a more minimal icon. My main goal with this project was to
keep it simple.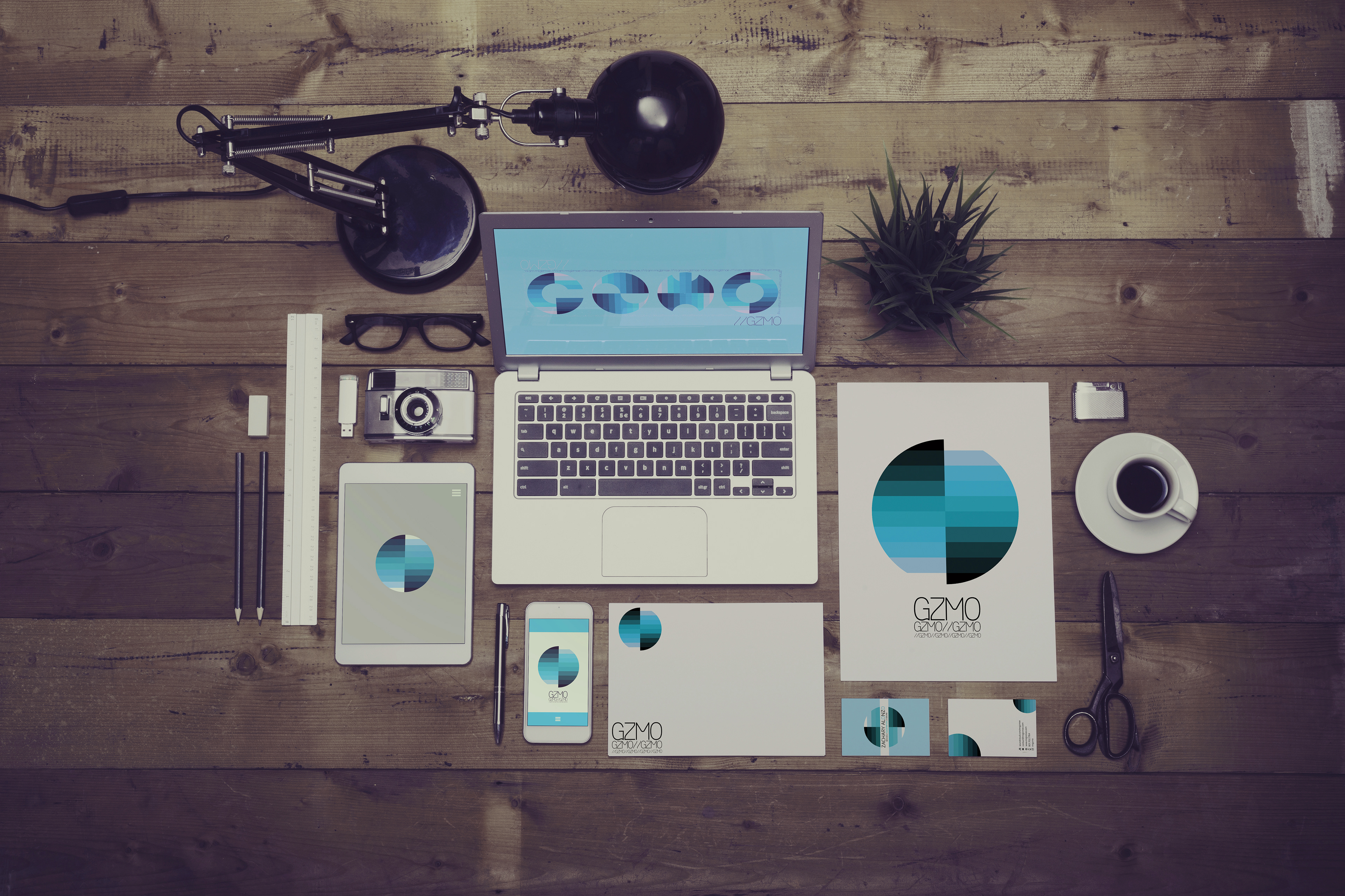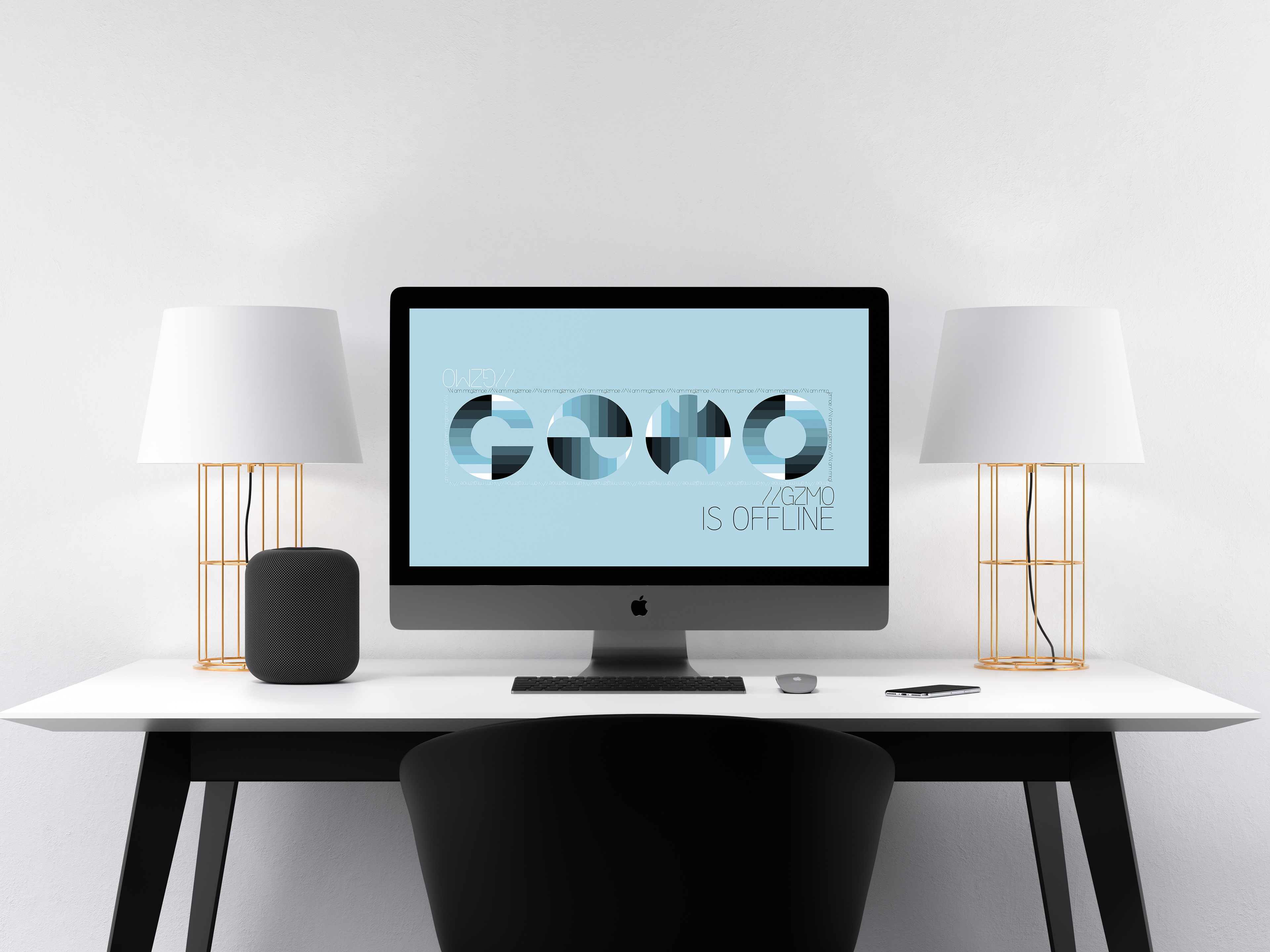 Once I added printed material, and desktop wallpaper to my work space, I was able to get a good feel for the tone. This helped me decided on using the singular circle logo with a "GZMO" pattern underneath as opposed to the 4 circles that spell "GZMO"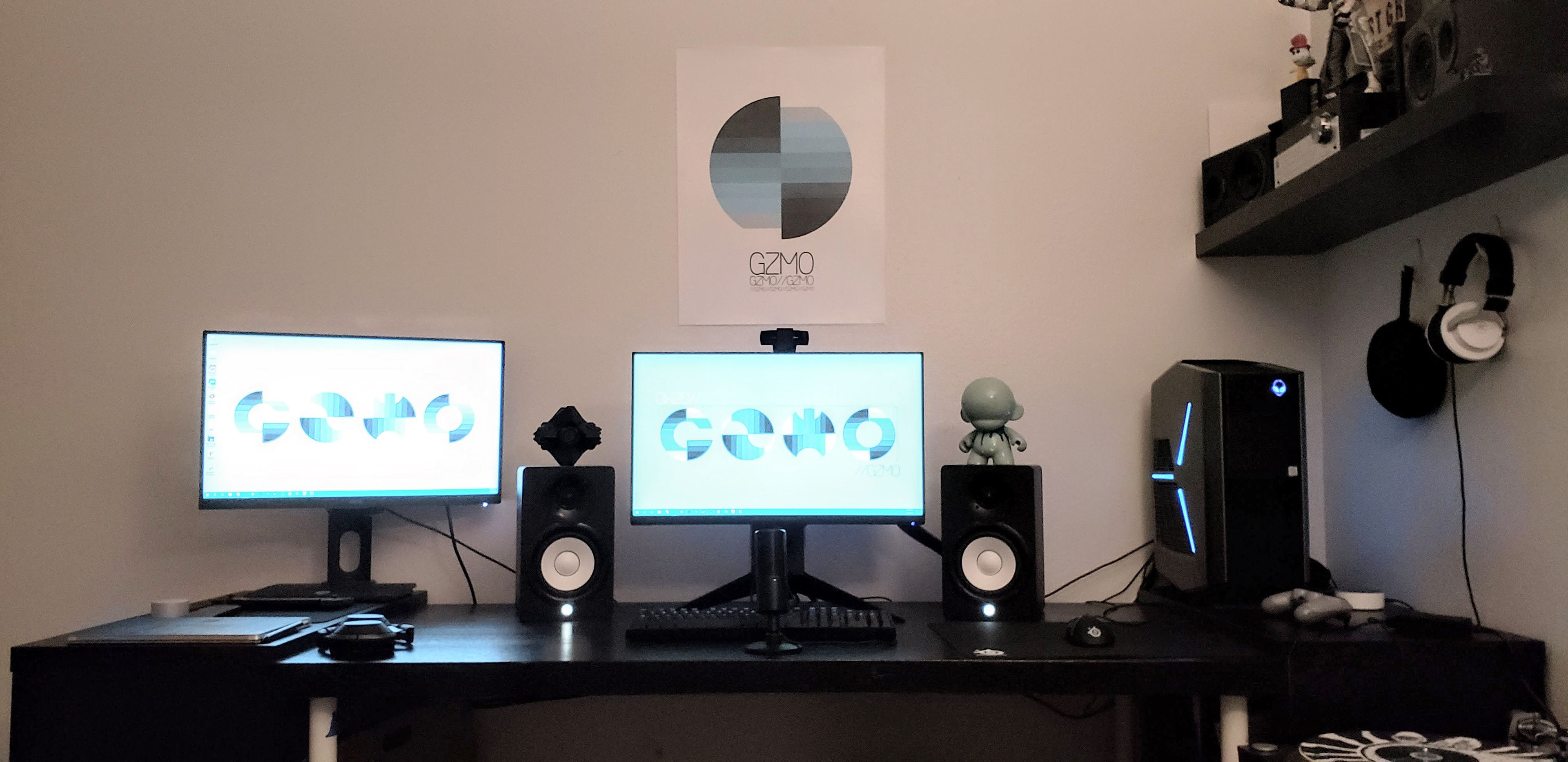 In the original mock ups I used vertical, square shaped cards. For the final printed version I used rounded corners with a high gloss.